Award-winning filmmaker Mark Heller created Streamline to be the ultimate stock footage library: a one-stop, fast, friendly and affordable stock footage resource!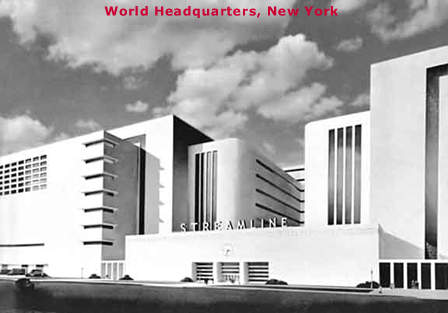 Streamline's vast archive includes every type of footage from every decade since the beginning of film!
From the very first Edison films of the 1890's to the breaking News of today the Streamline library has it all: SILENT SHORTS & FEATURES, NEWSREELS, EDUCATIONAL FILMS, GOVERNMENT FILMS and TRAILERS (Coming Attractions). HOME MOVIES, INDUSTIRALS, CARTOONS, FEATURE FILMS, SPECIAL EFFECTS & TIME-LAPSE. TRAVELOGUES (Foreign & Domestic), ACTION/SPORTS, CURRENT LIFESTYLE & NEWS, NATURE , even MEDICAL films. And Streamline is proud to have the LARGEST private collection of WESTERN, SCIENCE FICTION, HORROR, FANTASY, ACTION AND KUNG-FU FILMS as well as VINTAGE TELEVISION and COMMERCIALS!
Streamline also shoots new scenes for stock footage use every year. Custom per-project cinematography is available at surprisingly low rates. The company also has experience licensing Hollywood's major blockbusters and television shows for clip usage.
Whether seeking contemporary or archival footage, clients are guaranteed swift turnaround (usually within 24-48 hours) by the use of Streamline's unrivaled proprietary shot-indexed computer database. Created from a filmmaker's perspective, the Streamline database is uniquely primed for fast, convenient and creative searching. All staff members have a film/video production background with an inherent knowledge of production needs and are able to provide everything from simple shot research to complete production of an entire project.
And, here at Streamline, image quality is primary concern. Unlike any other stock footage house, Streamline has onsite it's own on-site Bosch Transfer system. Able to handle 35mm, 16mm, positive or film negative, this system offers a quality of transfer formerly found only at professional transfer facilities. (And since we're able to transfer to any tape format desired, the company can provide quick turnaround on final "select" orders.)
Streamline aims to provide the utmost in personal attention and service. We know that the stock footage business can seem daunting and complicated. Our experienced staff is prepared to work with you throughout the entire process, "Streamline" it for you, and, most importantly, make it a fun, enjoyable experience.
About Us | Our Library | Database | How to Order | Contact Us
Clients | A Message | HD is Here! | Home | Demo